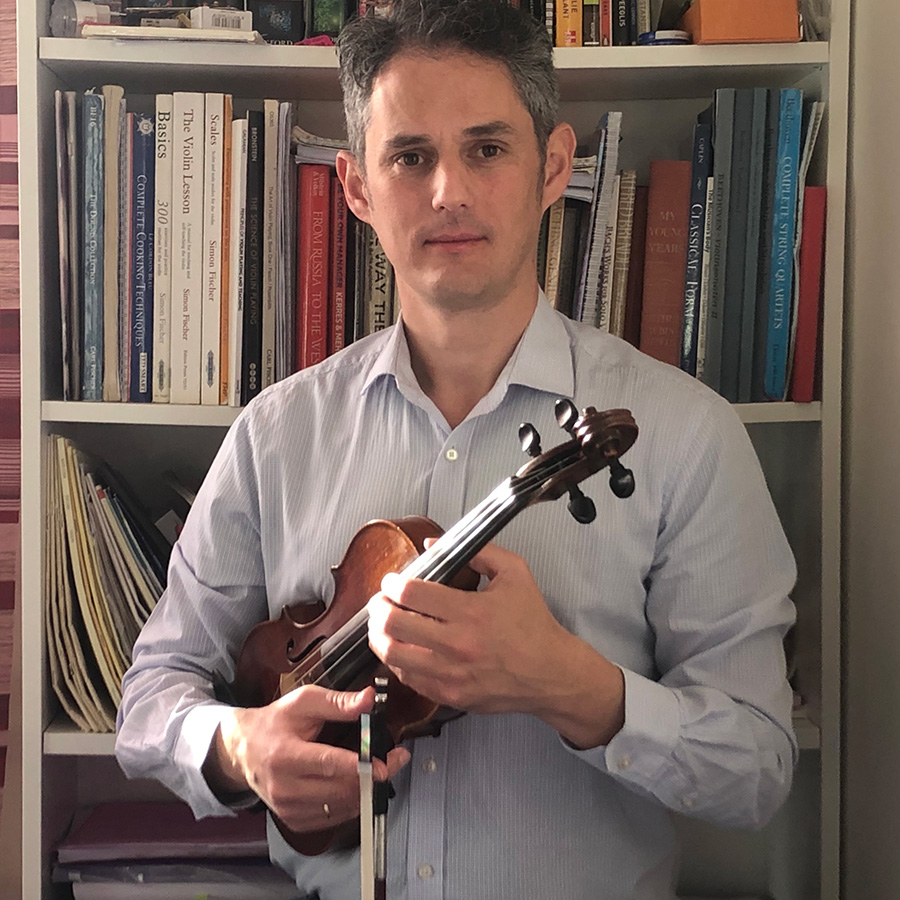 I was born in Athens, Greece in 1980. I studied the violin at the National Conservatory of Greece with Spyros Stergiou and later with Ioannis Tzoumanis in the Athens Conservatory where I graduated from with distinction in 2002.In 2017 I was awarded the Postgraduate Certificate in Performance Teaching at the Guildhall School of Music and Drama. In 2019 I completed the Artist Masters program at the same school with the violin pedagogue and writer Professor Simon Fischer. I have also received tutoring from professors Christoph Poppen, Hagai Shaham and Lesia Ponomarova and I have performed at the Leonidas Kavakos international violin and chamber music masterclass.
I have played at the Jeunnesses Musicales World Orchestra and the Gustav Mahler Jugend Orchester. I have performed chamber music concerts as well as recitals for violin and piano with the pianist Vasileios Rakitzis in Greece and the UK. Since 2005 I play in the second violins of the Athens State Orchestra and I teach the violin privately.
I have created this blog because I want to share with you my ideas on effective violin playing, teaching and learning. I hope these ideas will prove to be useful to you and will motivate you for further personal research.