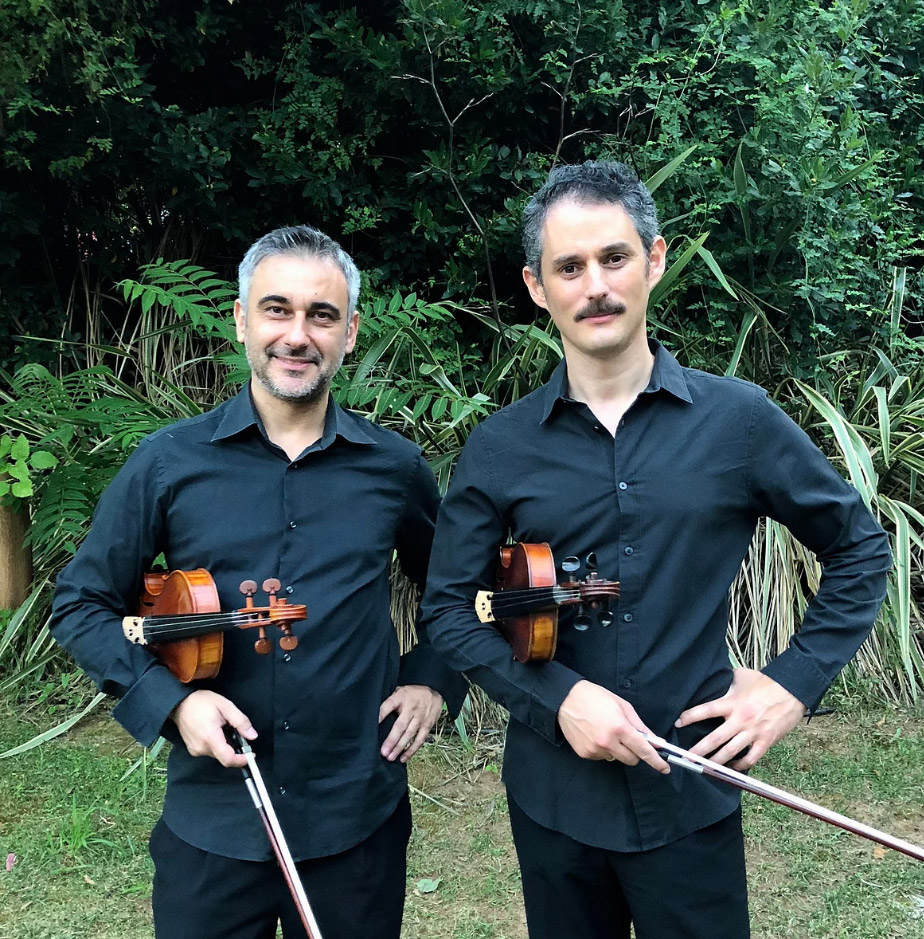 "And whatever you find on the Internet, please send it over."
That was how we used to end our calls with my colleague and friend Kostas Karageorgopoulos last year during my short stay in Canterbury, England. "How interesting" I thought, Kostas, who has three kids and a super busy life makes time to read new things about the violin. Last year I stayed in Canterbury for six months where I had the time to search the web about anything that had to do with the violin as part of a course I undertook on Violin Pedagogy. I found lots of interesting things: blogs, articles, dissertations and forums. Searching for that kind of staff became a habit, which I haven't got rid off ever since. As a result, I decided that it is worth sharing my findings with more people than just some friends of mine. That was one of the main reasons why I started this blog. 
With this article I would like to introduce you to two blogs that I favour most. Let me start with the blog Stories about music in the key of strawberry by Arnold Steinhardt. For those who don't know him, he is an American-Jew violinist who used to be the first violinist of the legendary Guarneri Quartet. He is the author of two books. The autobiographical Violin Dreams and the Indivisible by Four: A string quartet in pursuit of harmony in which you can read the story of the Guarneri quartet. Both these books are fascinating and I strongly suggest that you read them. Although Steinhardt is going through the eighth decade of his life, he writes with a lively spirit and unique elegance. In his long career he has met all the great violinists of the 20th century; he was student of Joseph Szigeti among others, and performed a vast amount of concerts with the Guarneri quartet as well as a soloist. Obviously he has a lot of interesting stories and ideas to share in his blog. His posts cover a great variety of subjects: from the closure of Little Pete's to Bartok quartets or his experience as a contestant of the Queen Elisabeth competition. By the way, Little Pete's was a diner owned by a Greek immigrant, which was close to the Curtis Institute of Music. Steinhardt used to visit it often as a student and later as a teacher of the Curtis. It is very inspirational to read his stories. They are all small pieces of the exciting life of a unique artist and a true aristocrat. 
My second favourite blog is Nates violin by Nathan Cole who is the concertmaster of the Los Angeles Philharmonic Orchestra. His blog is very different to Steinhardts'. Cole mostly writes about technical issues and other practical matters. For example, in his blog you can find articles and video demonstrations on the spiccato technique, how you can improve your sound using the "one minute bow" exercise or how you can prepare effectively for an audition or a concert. It is important to mention that Nathan Cole also gives online lessons for whoever is interested. 
I believe these two blogs worth your time and your attention. In future posts I will present more of my findings on the Internet.
Thanks for reading!
See you soon!